Work Time

Mon - Thu 8 AM - 4 PM
Fri 8 AM - 3:30 PM
Address

Winding Way, Salisbury,
Wiltshire,SP2 9DY
The Thrive Approach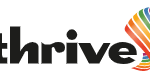 At Woodlands Primary School, we believe passionately in promoting positive mental health and emotional wellbeing to ensure that our school is an inclusive community where everyone feels able to thrive.
We want our children to feel safe, supported and ready to learn.
Our caring ethos, vision and values underpin everything that we do.
The Thrive Approach is woven through school as an everyday approach at Woodlands.
"Thrive"'s mission is "to help children and young people become more emotionally resilient and better placed to engage with life and learning. We do this through our whole-school approach to wellbeing – proven to improve attendance, behaviour and attainment."
Another benefit is that the "Thrive" approach strengthens links with parents and carers, ensuring a joined-up approach to supporting children's emotional and social needs.
At Woodlands, "Thrive" is delivered by our trained Thrive Practitioner, Mrs Payne (who is also our experienced Emotional Literacy Support Assistant (ELSA)), and is headed and managed by Ms Garton (our PSHEE and SMSC Leader) who insures that teachers thread "Thrive" through their classroom ethos, environment and focussed teaching.
"Thrive" equips our staff to understand, identify and tackle the root causes of behaviour, so more time is spent productively on learning. Thrive is also delivered through all learning with each class having a whole class action plan. This is taught discretely and directly depending on the action, expected reaction and the learning focus.
Thrive sessions are 1:1 or small group play and arts based activities designed to:
help the child feel better about themselves
become more resilient and resourceful
form trusting and rewarding relationships
be compassionate and empathetic
be able to overcome difficulties and setbacks
All of our children are assessed, and those children who are in greatest need according to the class teachers' assessments are prioritised for this specialist support programme, initially starting with 1:1 and small group interventions.
Please do contact the school if you would like any more information about "Thrive", ideally through Mrs Payne, Ms Garton or your child's class teacher.