Work Time

Mon - Thu 8 AM - 4 PM
Fri 8 AM - 3:30 PM
Address

Winding Way, Salisbury,
Wiltshire,SP2 9DY
Resilience

Why is resilience important and how does it help us?
Resilience is not a personality trait, or something you are born with. Resilience is about thoughts, feelings and behaviours that can be learned, and can help you bounce back after facing adversity. For parents, building resilience in children can be key to helping your child prepare for what the future may hold.
Building resilience—the ability to adapt well to adversity, trauma, tragedy, threats, or even significant sources of stress—can help our children manage stress and feelings of anxiety and uncertainty. However, being resilient does not mean that children won't experience difficulty or distress. Emotional pain, sadness, and anxiety are common when we have suffered major trauma or personal loss, or even when we hear of someone else's loss or trauma.
PSHE (Personal, Social, Health and Economic) Education
We teach the concept of Resilience through our PSHE Education curriculum as part of our Personal Development and Character Education learning.
The PSHE Association's Programme of Study: Health Education: Ourselves, growing and changing describes what our pupils learn:
H24: how to manage when things get difficult.
(By the end of Key Stage 1/ Year 2)
H29: about how to manage setbacks/perceived failures, including how to re-frame unhelpful thinking.
(By the end of Key Stage 2/Year 6)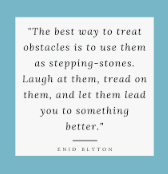 We also foster Resilience in daily life across other school activities and subjects such as whole school assemblies, through our classroom ethos, School Values and Vision, during playtimes and through exploring a range of stories as stimuli for discussion.
Building Resilience at School through (the building blocks of) The 7 Cs…
DR KENNETH GINSBURG, CHILD PAEDIATRICIAN AND HUMAN DEVELOPMENT EXPERT, PROPOSES THAT THERE ARE 7 INTEGRAL AND INTERRELATED COMPONENTS THAT MAKE UP BEING RESILIENT – COMPETENCE, CONFIDENCE, CONNECTION, CHARACTER, CONTRIBUTION, COPING AND CONTROL.
1. Competence
Children need to be seen when they are doing something right and to be given opportunities to develop specific skills.
If children in our class display a particular passion for something or aptitude for a specific skill, activity or sport, we need to recognise this and let them know we've noticed and encourage them.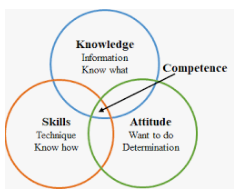 2. Confidence
The solid belief in one's own abilities is everything.
As we teach and nurture, we build children's confidence. Children need confidence to be able to navigate the world, think outside the box, and recover from challenges.
We need to be careful not to undermine confidence but develop it by encouraging children to achieve and creating age-appropriate opportunities for experiencing success.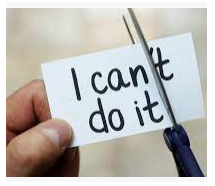 3. Connection
When children are part of a community (class, team, club) they know they aren't alone if they struggle and that they can develop creative solutions to problems.
Close ties to family, friends, school, and community give children a sense of security.